MARTINE FOUGERON: Tête-à-Tête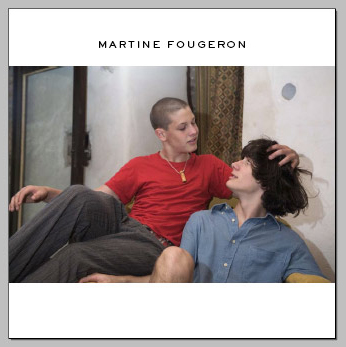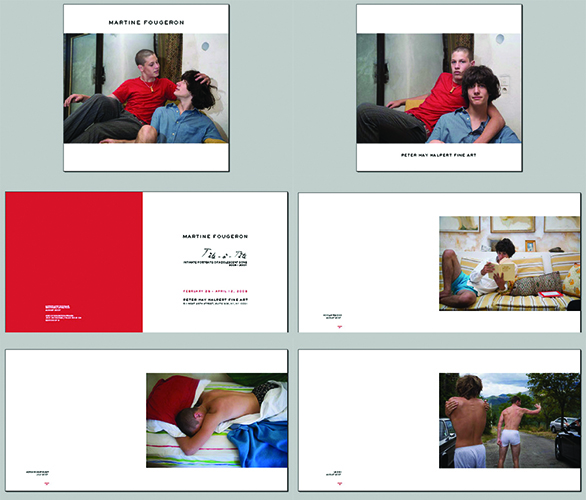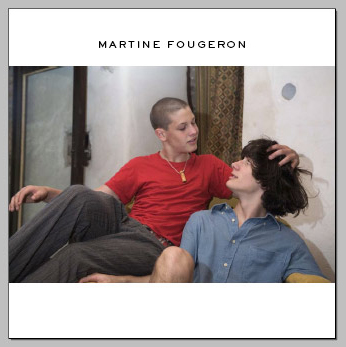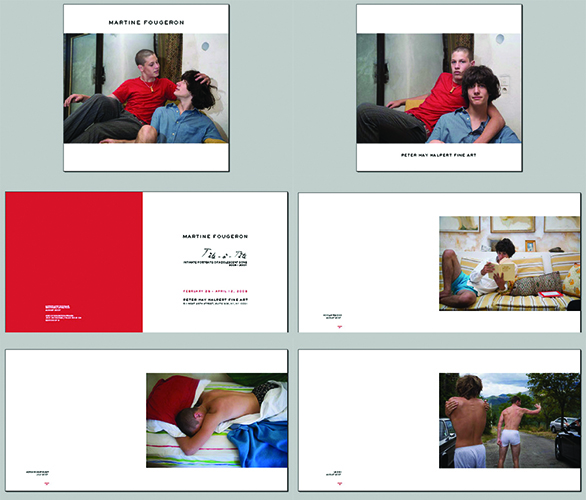 MARTINE FOUGERON: Tête-à-Tête
MARTINE FOUGERON: Tête-à-Tête
Intimate Portraits of Adolescent Sons, 2005-2007

Each book is signed and numbered in red ink by the artist. Possibility to get a dedication if wanted, just email us once you have placed the order.

Softcover with flap. 44 pages with 19 color photographs. 9" x 9" on 157 gsm matt coated paper. ISBN 978-0-9814964-0-5.
Limited availibility.
Shipping varies in function of your destination.
Limited edition, signed and numbered by the artist, in red ink.
Only a few copies left.